5 Things Ccleaner Can do
CCleaner is a utility software created by Piriform. It is available in Window, Mac Os and Android. This programs frees your device up from Junk and old settings. Makes it run faster and smoother. CCleaner can be your Spyware removal tool and registry optimizer if you are familiar with it. There is a Free and Paid Version. The paid version comes with a smart monitor that deletes cookies and leftovers automatically. CCleaner Pro costs $24.95 at the time of this writing.
Ccleaner's Actionable Tasks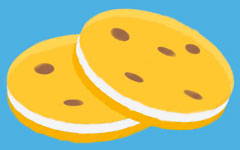 1) Ccleaner deletes Cookies
Ccleaner is best known for deleting cookies from all browsers on your computer. Popular browsers includes Mozilla Firefox, Google Chrome, Opera, Safari, Microsoft Edge and Internet Explorer. This is what the program was created for initially. Just so you know - Cookies are temporary files stored in your web browser. They are created by websites we visit on the internet. cookies are used to track web pages we visit and information we key in. These days - They are used for content suggestion, Advertising and Re-marketing.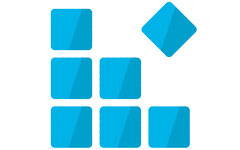 2) Ccleaner removes Old registry Files
Registry files are settings created by us the users of our Computers or mobile devices. These settings are created every time we make a custom change in our computer. These settings are saved in a tree like format called "Registry" mostly in Windows OS. There are usually leftover files and setting remaining in our system every time we uninstall a program or delete something. Ccleanr frees up your Computer from these digital leftovers.
3) Ccleaner Uninstalls programs
Microsoft Windows and Apple Mac OS have default applications or methods for uninstalling software in your computer. Windows uses Application Wizard from the Control panel. In an Apple Mac or iMac computer you can just drag the program's icon from the application folder into the Trash Can and it is uninstalled. Sometimes Complicated Programs like Adobe Photoshop in an Apple Mac Computer does not completely vanish after deleting its parent file. This is where CCleaner comes in. It completely removes programs and their related files better than the available native Applications on these operating systems.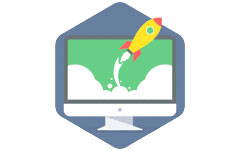 4) Ccleaner Removes Startup Programs
There are popular programs that are notoriously known for loading up when your Computer Starts up. This includes Apple iTunes, Adobe Acrobat Reader, most Printer Software and even Ccleaner itself. Ccleaner has a startup removal tool that allows you to disable these programs or remove them from the registry completely. This makes your Windows or Mac Computer boot faster for a better startup experience. Tip - Most Viruses and Spyware run at startup when your computer gets infected and most of these Anti Viruses these can't seem to get rid of them.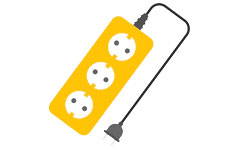 5) Ccleaner Removes Browser Add-Ons and Extensions
Firefox and Chrome have thousands of extensions created by developers. Sometimes some malicious programs make their way into your browser. This makes your internet browsing experience a Nightmare. CCleaner can identify these extension and gives an option to remove the good and the Bad ones. This function is really very helpful. Some evil sites replace your default search engine settings in your browser and it is usually hard to find. CCleaner makes it easy.